Pie charts have a bad reputation (among statisticians), but they are widely used. But ... how can we oppose a pie chart on Pie day?
David Robinson at Variance Explained
asked:
Which communicates more to you? And can you think of a plot that communicates this data even more clearly?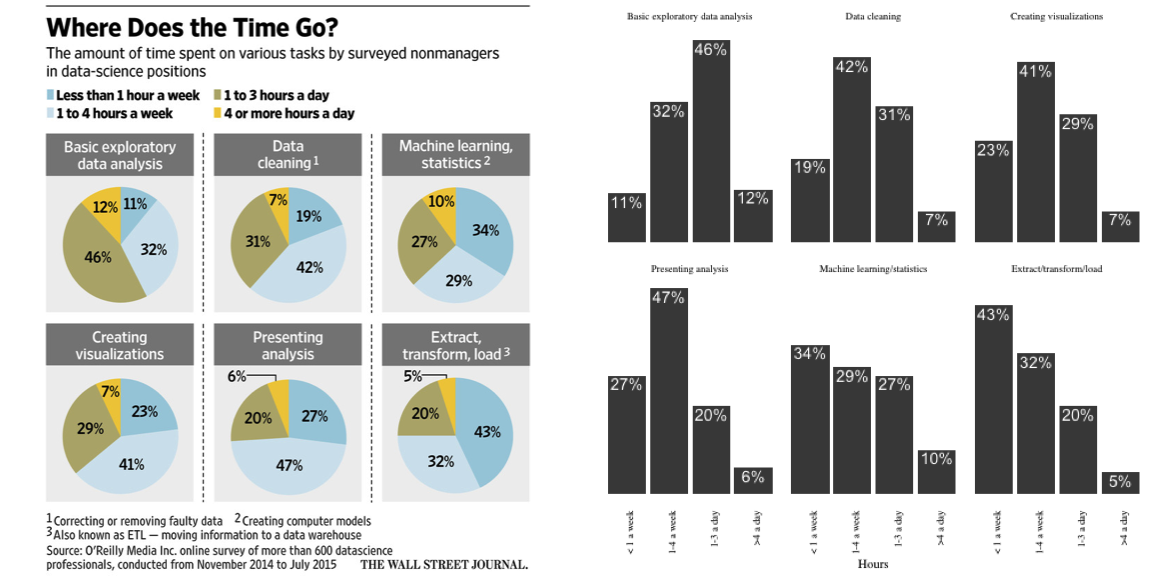 I would think that the questionnaire is not designed right to begin with. Such data would be clearly presented by six box plot, and we make an easy comparison across tasks. However a percentage points is not exactly the metric we want to compare, no matter it is presented by pie or bar.